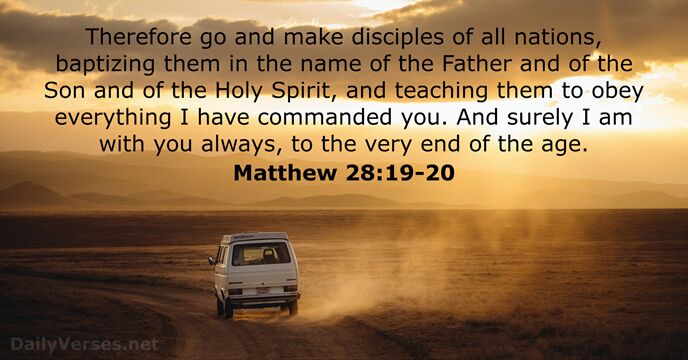 At Sunbury Bible Church (SBC), our core mission is founded on Loving God, Reaching out, Loving all. We connect people to God and each other through Christ, help them grow in their relationship with Him and serve God by serving others in the name of Jesus. To those ends, we seek to mobilize the people, prayer, financial and other resources of our church to impact the lostness of our world with the gospel of Jesus Christ. That is global missions. It starts right here in Northumberland, extends to North America and to the ends of the earth.
We have strategic missions here at SBC working to reach people with the gospel, minister to their physical and emotional needs and love them as Christ loves them. We achieve this calling in a variety of ways, including:
Missions Engagement- We follow a strategy based upon Acts 1:8, for sharing the love of Jesus Christ in our community, our state, our continent, and our world spreading the news of the great commission.
Mission Partnerships- We partner with like-minded missions organizations to send and support missionaries across the globe to advance the kingdom of Christ.
Short Term Teams- We send member for a few days or weeks to locations across the globe to minister in sharing the message of Christ.